The foodservice & hospitality industry offers many employment options to motivated and skilled workers. Those possessing the passion and determination to succeed will learn how to work productively in a commercial kitchen, bakery, mo
bile foodservice unit, and hospitality establishments.  The horizon for expansion of the career opportunities in the Foodservice & Hospitality Industry include the following, however the possibilities are virtually unlimited:
Bakers
Food & Beverage Managers
Chef
Dietician
Resort Activities Directors
Catering Managers
Procurement Specialist
Lodging Managers
Budget Analyst
We can expect new advancements in diet and food preparation techniques to continue to demand creative and educated workers. It is the goal of this program to help students discover their hidden talents and develop their work ethic so as to make them successful in the 21st century marketplace.
The instructional goals of the Culinary Arts & Sciences Program at the Arlington Career Center include:
 Advanced training for students seeking to pursue careers in the Foodservice and Hospitality Industry by providing opportunities to earn Industry Certification through the National Restaurant Association and American Culinary Federation.

Exposure to career pathways within the Foodservice and Hospitality Industry by providing leadership opportunities through participation in the student-operated restaurant and concession trailer (Off The Pike), job shadowing experiences, and access to internship and employment opportunities.
Access to post-secondary education by providing opportunities to earn college credits and post-secondary scholarship during their high school academic career
The Arlington Career Center Culinary Arts Lab is well equipped. We have a full array of industrial equipment and are capable of high production quantities. Our emphasis on safety & sanitation, quality control, and efficiency initiates our students to real world requirements and production standards. It also provides students with a firm foundation upon which to build additional skills in culinary school or the workplace.
Throughout the year we host guest chefs and speakers, business leaders, and culinary institution representatives, who can assist students in identifying and securing a destination education and career path. 
During our "College & Career Expo" college admission representatives and human resource representatives from across the region come to the Career Center to inform students of their post secondary education and career options as well as conduct interviews for onsite admissions and employment. Our program has been very successful in advancing students into some of the most recognized universities and colleges in the nation, in addition to supporting students efforts to gain employment in top Foodservice & Hospitality establishment in the Washington DC Metro Region.
SKILLS

  – 

Culinary Arts Curriculum is the Virginia State CTE Competencies Culinary Arts I, II , & III (8275, 8276, 8279).

CERTIFICATION 

ServSafe Food Protection Manager Certification, National Restaurant Association(NRA)
Northern Virginia Food Manager Certificate, Arlington County Health Department
Certified Fundamental Cook (CFC), American Culinary Federation
EXPERIENCE – Students gain hands-on industry experience through job-shadowing, APSVA catering events, and our student-operated restaurant and concession trailer (Off the Pike)
WORK PLACEMENT AND INTERNSHIPS – Students that demonstrate professionalism and passion for the industry are recommended for job sites placement and internships at local foodservice and hospitality establishments. Our students have completed internships and/or earned employment at local establishments such as

Design Cuisine
Renaissance Arlington Capital View Hotel
Cookology
Army-Navy Country Club
Flik @ Freddie MAC
Smithsonian Natural History Museum – Dining Room

POST SECONDARY EDUCATION – College Campus Tours, Recruiter visits, and scholarship opportunities through participation in the Careers through Culinary Arts Program, SkillsUSA, and college-based Culinary & Hospitality Competitions. Students that have achieved success in competitions have earned scholarships to post-secondary institutions such as the Culinary Institute of America, Johnson & Wales University, Northern Virginia Community College, and the Art Institute, the Culinary Institute of New York at Monroe College, and Auguste Escoffier, just to name a few.
Contact Information
Chef Renee Randolph, CSCE, MBA
Culinary Arts Instructor
renee.randolph@apsva.us
703-288-5785
@ACC_Culinary
RT
@wakefield_arts
: Congratulations WHS artists who won the entire HS category of the 2023 MLK Art contest. 1st- AJ Lee "Written Out of Exi…
Published January 08, 23 5:08PM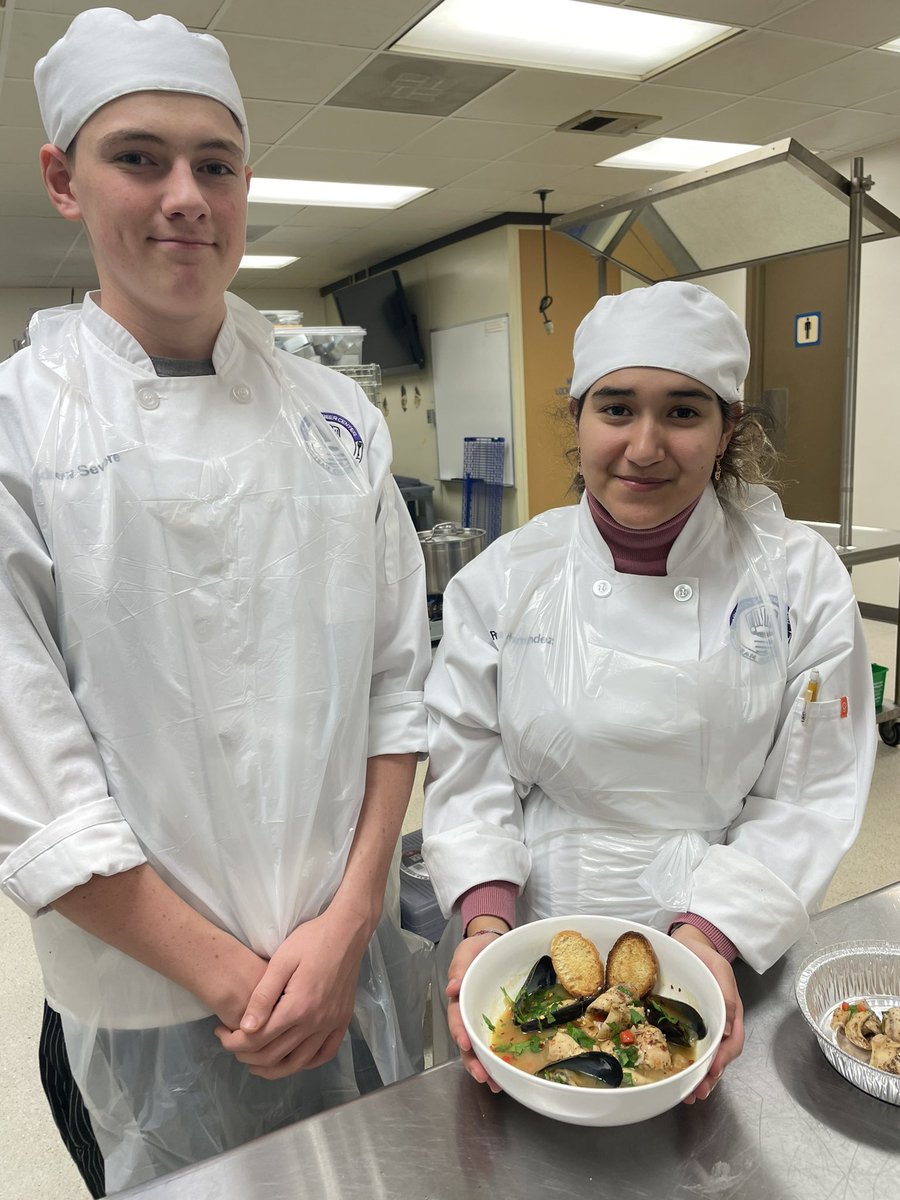 Published January 06, 23 4:16PM
Published January 06, 23 4:12PM
Follow
@ACC_Culinary
Follow