Mission: to provide a supportive, family-like learning environment where students feel connected and thrive.
Vision: to develop empowered students ready for success in college and employment.
Grades 9 – 12
Admission to the HILT Institute is made by the Program Coordinator.
This program is for HILT/HILTEX students (under age 21) who are interested in completing a high school diploma while learning valuable career and technical skills. Students benefit from:
small class sizes
individualized support
career and technical training (leading to certifications/licenses)
college credits through dual enrollment
individual and group counseling
before and after-school tutoring
mentoring
Referrals to the HILT Institute include students who:
may benefit from a smaller, supportive academic environment,
need additional time to complete high school, and /or
are interested in career and technical education
Contact Information:
Amanda Ercilla Treviño, LCSW
Program Coordinator
703-228-5774
amanda.trevino@apsva.us
@ACCHilt_Inst
Published January 17, 19 7:39PM
Published January 14, 19 9:07PM
Published January 14, 19 9:07PM
Las escuelas de Arlington estarán cerradas el 15 de enero. APS schools will be closed on January 15th.
Published January 14, 19 9:04PM
HILT Institute families meet with teachers and counselors to learn about resources and discuss students' progress.
https://t.co/tVFp8iglcQ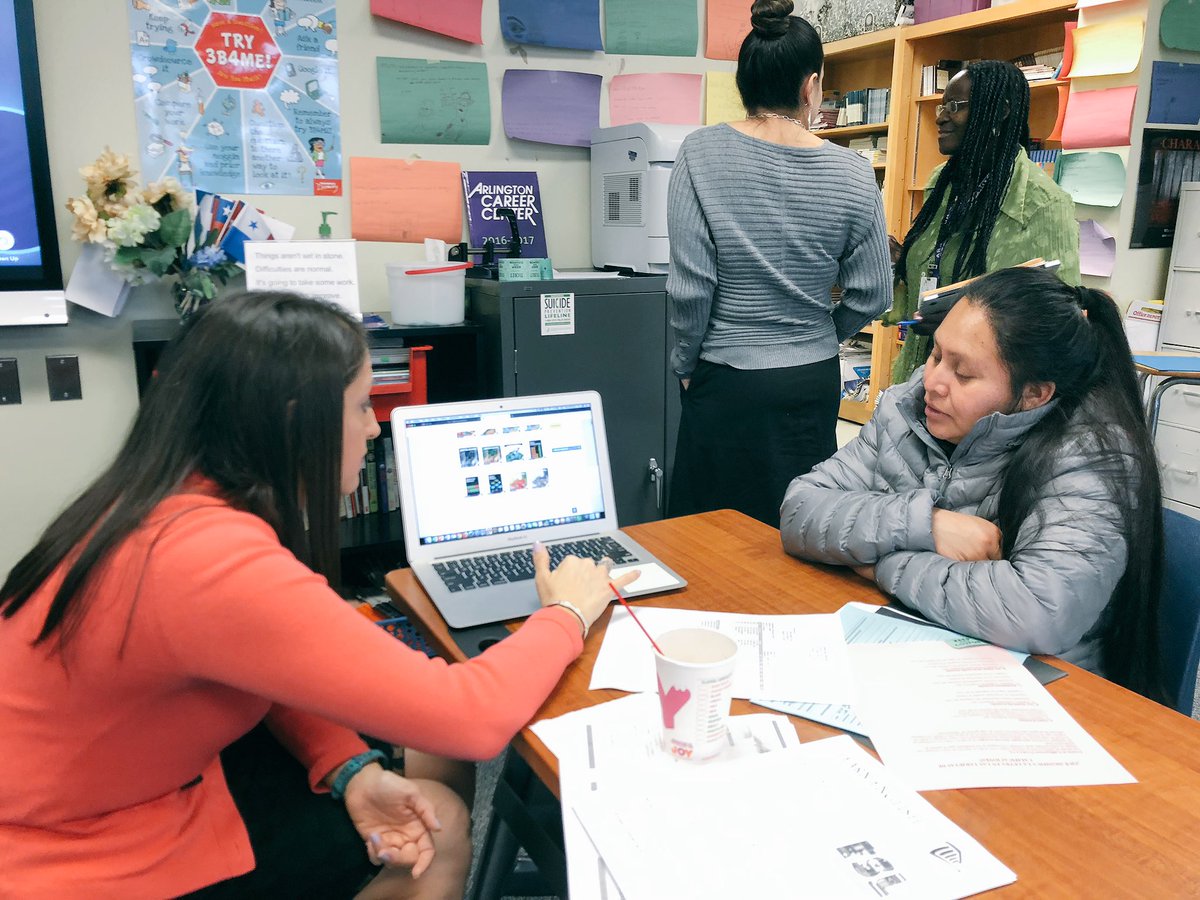 Published January 10, 19 8:33PM
Follow